Download in:
English
Dated: 2nd September 2016
INSPECTION OF JALSA SALANA GERMANY 2016 TAKES PLACE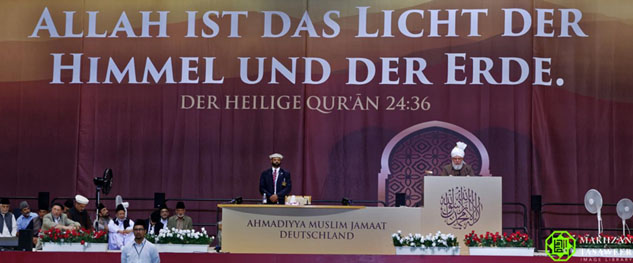 3---day Annual Convention to begin in Karlsruhe later today
The World Head of the Ahmadiyya Muslim Community, the Fifth Khalifa (Caliph), His Holiness, Hazrat Mirza Masroor Ahmad conducted an inspection for the arrangements of the 41st Annual Convention (Jalsa Salana) of the Ahmadiyya Muslim Community in Germany on 1 September 2016.
During the inspection, Hazrat Mirza Masroor Ahmad visited the various departments tasked with organising and running the event. His Holiness was briefed on the arrangements whilst he inspected the Messe Karlsruhe site.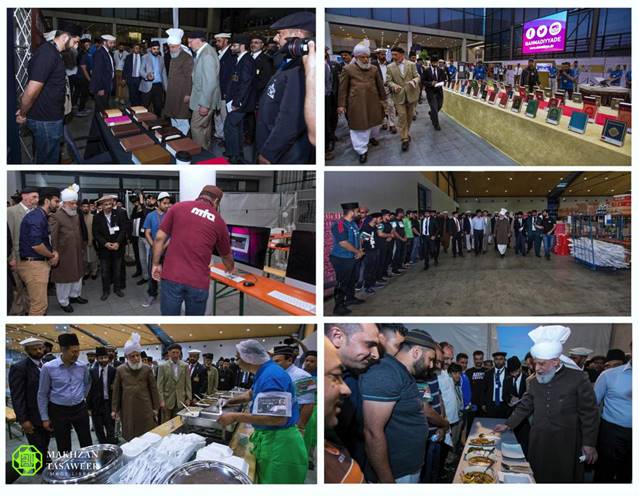 Later, His Holiness directly addressed many of the thousands of volunteers tasked with hosting the Convention.

He advised them to maintain the very highest standards of morality and courtesy at all times. His Holiness said that Islam laid great emphasis upon the hospitality of guests.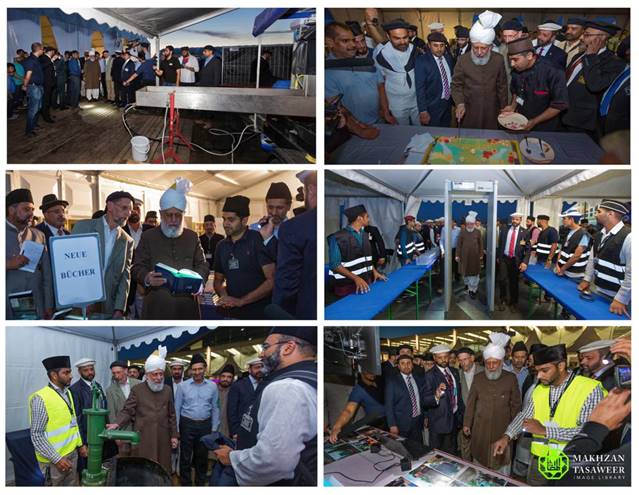 Hazrat Mirza Masroor Ahmad said:
"The opportunity to serve guests is a great gift from God because the blessings attached to such service and hospitality are countless. Those who attend the Jalsa Salana come with the intention of joining together to speak and hear about Allah the Almighty and to learn about the blessed character of the Holy Prophet (peace be upon him). They come here with the intention of increasing their faith and so it is particularly important that such guests are looked after in the best way."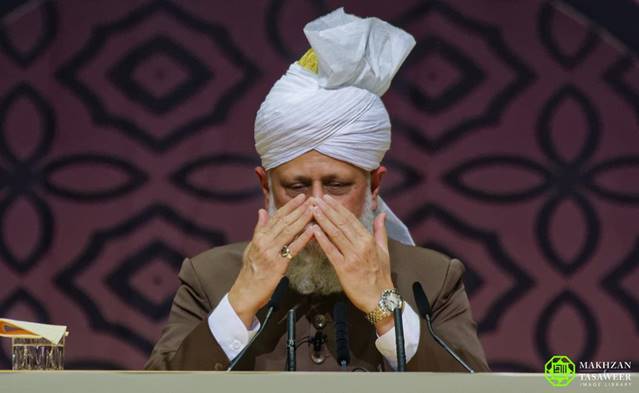 Praying for the success of the Jalsa, Hazrat Mirza Masroor Ahmad said:

"May all participants spread righteousness and peace in every direction through the gift of salam1 and may this event prove to be blessed in all respects."
The Jalsa Salana being held in Karlsruhe will begin later today and continue till Sunday (2---4 September).
END RELEASE
---
For further details please contact:
Incharge Press & Media, Ahmadiyya Muslim Jama'at India,
Qadian-143516, Distt, Gurdaspur, Punjab,India,
Mobile: +91-9988757988, Email:
[email protected]
,
Tel: +91-1872-500311, Fax: +91-1872-500178
Noorul Islam Toll Free Number: 1800-103-2131